SINTERED ALNICO MAGNETS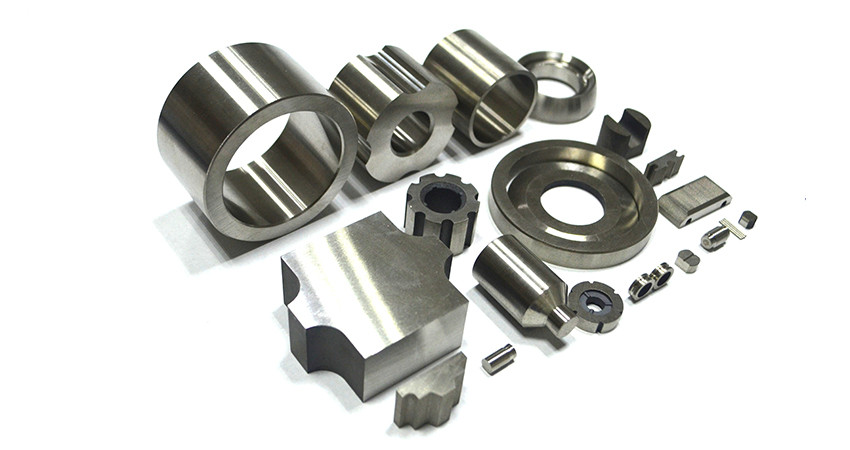 SINTERED ALNICO MAGNETS


1. Brief
Aluminum-Nickel-Cobalt, akaAlNiCo, is the earliest developed permanent magnet material in the 30s. It's an alloy consisting of aluminium, nickel, cobalt, iron and other metallic elements.The energy product ranges from 1.00MGOe to 12.5MGOe.

2. Category: Generally, AlNiCo magnet includes sintered AlNiCo and cast AlNiCo* based on different manufacturing processes. Most AlNiCo magnets are in round or rectangular shapes.

Cast AlNiCo can be manufactured in various sizes and shapes, while sintered alnico are mostly confined to small sizes. Sintered AlNiCo magnetic property is generally lower than that of castAlNiCo, which, however, could be processed with better precision and machinability. Of all permanent magnet materials, cast alnico possesses the lowest irreversible temperature coefficient, and the working temperature is as high as 600℃.


*BondedAlNiCo is another type of AlNiCo featured in magnetic evenness, stability and anti-demagnetization, mostly used in magnet-driven bearing and auto-control measure instruments.

3. Characteristics:
Pros:
Br (residual induction), ashigh as 1.35T,
Low temperature coefficient, (at-0.02%/℃, the max. working temperature could reach 550℃)
Relative lower cost
Cons:
Low Hc (coerciveforce),
Non-linear demag curve, thus tendingto be magnetized and demagnetized.

4. Application: Widely applied in automobiles, instruments and panels, medical and communication devices, home appliances, consumer electronics, motors, electroacoustic apparatus and various usages in military defense and aerospace.